Lake Buchanan (pronouced buh-CAN-un) is the 2nd largest of the Highland Lakes in Central Texas with a length of 30 miles and a width at the widest point of just under 5 miles and a shoreline of 124 miles. It is named for Representative James P. Buchanan (1867-1937), not the 15th President of the United State as some believe, who is credited with securing the funding to build the lake and dam. When it was built, 1938, Buchanan Dam was considered to be the longest multiple-arch dam in the U.S. with a length of just over two miles.
Lake Buchanan is located about 60 miles northwest of Austin and approximately 95 miles north of San Antonio. It is about 230 miles south of Dallas and Fort Worth and 230 miles west of Houston.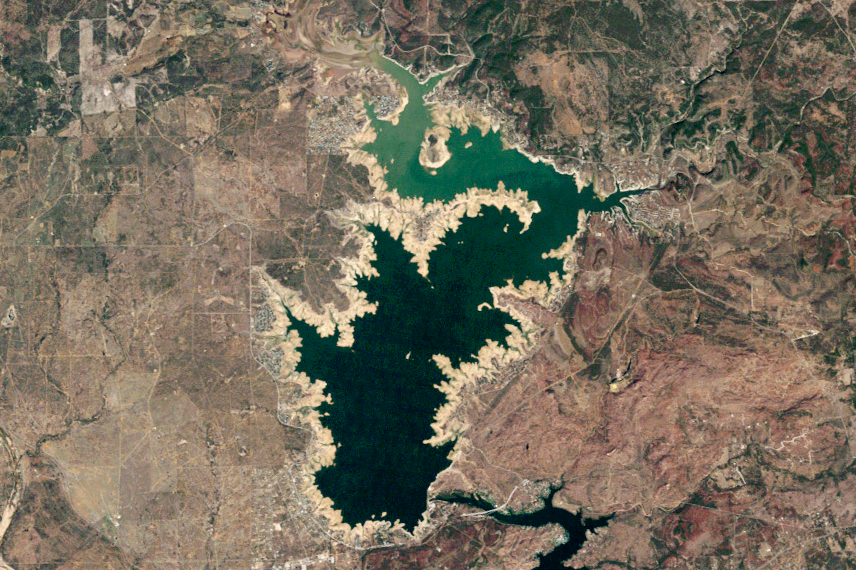 The lake is very popular with boaters, fishermen, campers and swimmers. The lake is so large that you will never feel crowded on the lake. There is always plenty of "elbow room" on each of the Highland Lakes. In 1995 over 1 1/2 million Striper Bass were stocked in Lake Buchanan.
RV Parks, cabins for rent and campgrounds, and lake rental houses are available along the lake. There are a few cafes near the lake: one specializes in catfish, another in good old Texas B-B-Q and some with Texas home style cooking.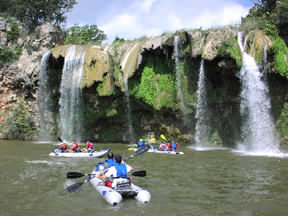 Waterfalls up the Colorado River
You can take a cruise up Lake Buchanan on a 200 passenger vessel complete with an enclosed all-weather deck plus two observation decks. Operating year round with the 2 1/2 hour scenic wilderness tour through the historic Colorado River Canyon. Perfect for spotting the nesting Bald Eagles and looking at the waterfalls.
There is a nice granite gravel shore around some of the lake providing an ideal beach for swimming, wading and sun bathing.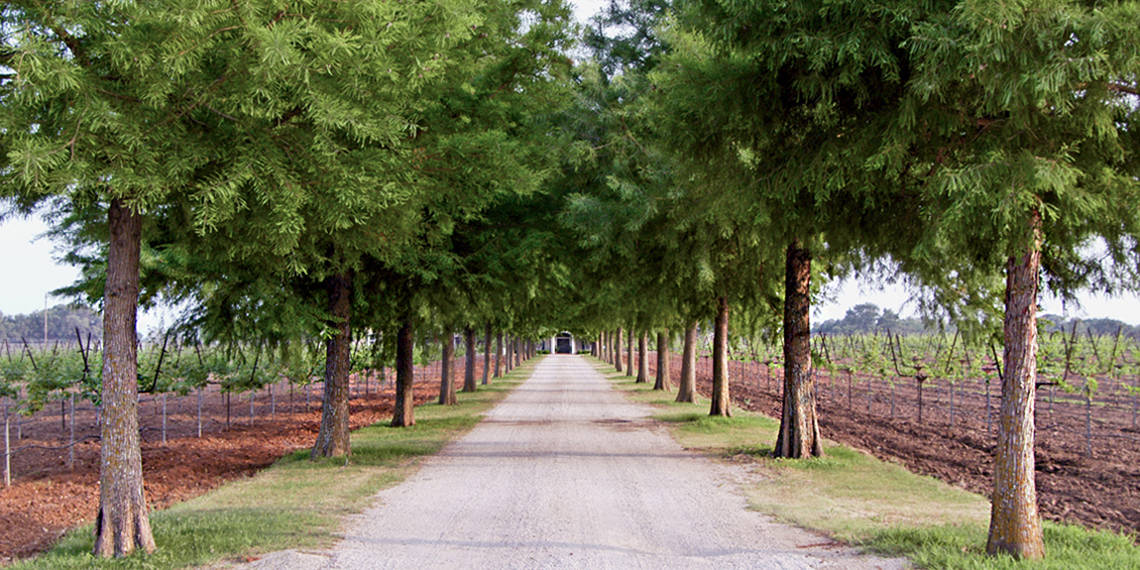 A vineyard near Lake Buchanan
There are many great wineries near Lake Buchanan, and many new ones popping up everyday.The Texas Hill Country wineries (AKA Texas Wine Country or the Texas Wine Trail) are often compared to California's Napa Valley.